Here at Westfield Animal Clinic, we have knowledgeable staff to ensure the utmost level of care for your pet. We pride ourselves on promoting health and wellness through preventative care and building long-term relationships with our clients and patients.
Below, is a list of our staff and some information about them so you can learn more about the people who are here to serve you and your pet.
Veterinarians
Dr. Denise Larochelle has owned Westfield Animal Clinic with her husband John since November 2013. Dr. Larochelle has been working in the veterinary field since 2002 beginning as a veterinary technician before completing her doctorate of veterinary medicine degree from Iowa State University in 2010.
Following graduation, she completed a 1 year rotating internship at New England Animal Medical Center in West Bridgewater, MA. Dr. Larochelle first began working at Westfield Animal Clinic in 2011 prior to
purchasing the clinic in 2013.
Dr. Larochelle grew up in Southwick, MA and now resides in Westfield, MA with John and their 4 dogs Belle, a mixed breed, Wilbur, a plot hound/collie mix, Betty, a coonhound/boxer mix, and Daisy, Betty's sister. They also have 2 cats Lyla, Lynyrd, 2 ferrets Elsa and Anna, 2 rabbits Sprinkles and Sparkles, chickens, 2 hamsters, and an Abrabian Mixed horse named Elvis.
On November 5, 2015, Dr. Larochelle and her husband John welcomed their first child, Emilie and on October 4, 2018 welcomed their second child, Abigail.
Dr. Larochelle's special interests in veterinary medicine include surgery and preventative care. Dr. Larochelle is a member of the American Veterinary Medical Association and also provides the veterinary services for several rescues as well as the Southwick Animal Shelter and Animal Control.
On December 21, 2018, Dr. Larochelle was selected for inclusion in the forthcoming Trademark Women of Distinction Honors Edition for demonstrating dedication, leadership, and professional excellence. Her compassion and expertise set the standard in the industry. She has truly dedicated herself to her profession. Representing humility and personal touch she adds to her relationship with everyone she does business with, more than the value of her service it's her way of treating everyone like an extended member of her own family that people remember the most. As a talented disciplined professional she has maintained a proven track record of quality service, driven by her desire to succeed. During the vetting process it was noted along with her exceptional reputation that she has also maintained a positive peer rating. Her years of service along with her level of expertise and several other factors also contributed to her inclusion. She prides herself on honesty and integrity. She is the kind of professional admired by colleagues and peers alike. Her kindness and willingness to always help others and find solutions to most questions is both exemplary and honorable. She has made her mark on her profession as an expert and will become part of history as one of the top professionals in her field.
When not practicing medicine or working around the clinic, she enjoys spending time outdoors hiking, sight-seeing, and spending time with her pets and friends and family.
---
Support Staff
Linda Edmunds is a receptionist at Westfield Animal Clinic. She has been with the clinic since 2008. Linda enjoys spending time with her 2 golden retrievers Bo and Kalahi, her husband Bernie, and their grandchildren. They enjoy traveling and spending time outdoors.
---
Cindy Tourville joined our staff in July of 2018 bringing with her over 20 years of experience in the veterinary field. She has worked in various aspects of the field from kennel assistant, technician, and now as a receptionist for us at Westfield Animal Clinic.
Cindy brings several benefits to our staff aside from years of experience including animal laser certification and animal CPR certification. Cindy has also expanded her knowledge having taken several animal science courses at HCC. Cindy's experience with animals also comes from her years breeding AKC Labrador retrievers and currently being involved in the equine field as well.
Cindy resides in Montgomery, MA with her husband Dave and their pets horses Monty and Snickers, Labrador Retrievers Drake and Stella, their cats Cheeto, Jewels, and Rio, many chickens, Koi fish and bearded dragons. In her free time, Cindy enjoys being outdoors as well as spending time with her grandchildren and pets.
---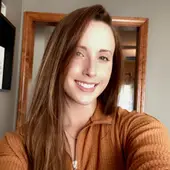 Alex Mello joined our team at Westfield Animal Clinic in 2020. She graduated pre-veterinary from Westfield State University in May 2021. Alex now works for us on her breaks from grad school as she was accepted into the Iowa State College of Vet Med Class of 2026.
When not at school in Iowa Alex resides in Westfield with her two cats Thor and Titan. In her free time from work and her studies, Alex enjoys playing soccer, staying fit, and spending time with friends and family.

---
Judy Nahorniak joined our staff in March of 2019 as a certified veterinary technician. Judy brings with her over 20 years of experience working in various aspects of the veterinary field. Judy received her education graduating with high honors from the veterinary technology program at HCC as a certified veterinary technician and with an associates degree in Veterinary Science. Judy first started working in the shelter setting while she attended HCC. From there she worked as a ward nurse at MSPA Angell Animal Medical Center. She worked her way up to being an ICU nurse and working in the emergency department until they closed. From there, she has worked at several private practices until coming to join our team here at Westfield Animal Clinic.

Judy resides in Westfield with her husband John and their greyhounds Charlie and Rosie and their parrot Kito. Judy has a love for greyhounds and since her and John married, they have never been without a rescued greyhound.
In her free time Judy enjoys being outdoors gardening and walking in parks. She also loves the beach and ocean and is even a certified open water diver. Judy is currently expanding her knowledge in the veterinary field once again by taking laser photobiomodulation courses online at Companion Animal American Institute of Medical Laser Applications.
---
Bryanna Fellows officially joined the staff at Westfield Animal Clinic in April 2019 after having completed an internship with our clinic from January to April 2019. Bryanna graduated from Holyoke Community College in July 2020 with her degree in veterinary technology and then passed her veterinary technician exam to become a licensed veterinary technician.
Bryanna resides in Southwick, MA with her boyfriend Al and their rabbits Stanley and Hector. In her free time Bryanna enjoys the outdoors, fishing, hiking, and spending time with friends and family.
---
Megan Adams
---
Leanora Kirouac joined our staff in July of 2022. She resides in Westfield with her dogs Winston, Buddy, Scarlet and Rilee. Leah completed her veterinary technician education at Holyoke Community College with a degree in veterinary technology.
---
Aliyah Johnson rejoined the staff here at Westfield Animal Clinic in September of 2022. She was previously employed with us for several years and took a break for school. She resides in Springfield with her dogs Baxter and Kai. She is active in the community as a foster for several dog rescues.